Registration open for the Central Baltic 2021-2027 Launch event!
Monday, October 18, 2021 - 08:58
We warmly invite you to join us online for the Central Baltic Programme 2021-2027 Launch Event on 15 November.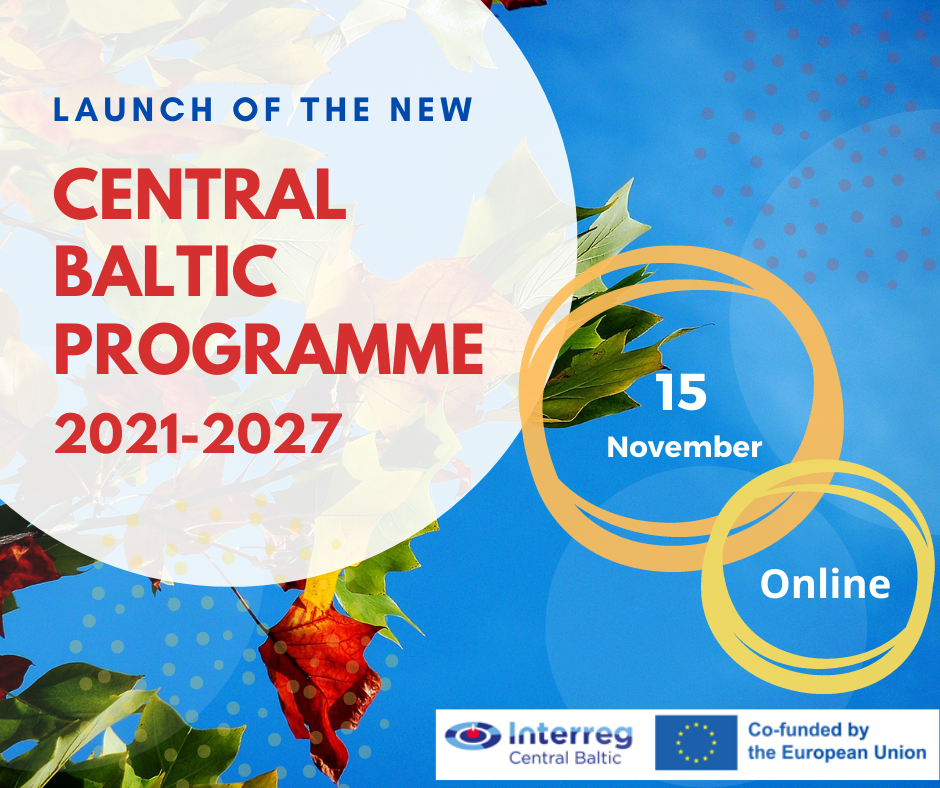 In this event, we hope to celebrate together with you that the new programme document is ready and approved by the participating countries. In the next seven years, the Central Baltic Programme will invest
118 million euros
from the European Regional Development Fund (ERDF) in high-quality projects that aim at solving common challenges together and across borders.
We welcome everyone interested in the Central Baltic Programme 2021-2027, project applicants as well as persons working with territorial cooperation and/or regional development to celebrate together with us.
In this event, you will find out:
Under which topics you can receive funding;
When the calls for applications are planned;
What are the next steps;
Time:
10:00-12:00 (EE; FI; LV) / 9:00-11:00 (SE)
Place:
Online (link will be sent to the registered participants prior to the event)
The agenda:
Launch event agenda
The registration is open until 8 November 2021.

Recording: The event will be recorded and uploaded to the programme website.
Starter video!
As a starter, we have produced a video in which the representatives from the programme area talk about their expectations for the new Central Baltic Programme 2021-2027 and why such cross-border cooperation is important for our region. Have a look!
We are looking forward to welcoming you at our launch event!